Our CLEL Bell Book Award committees are still hard at work nominating titles they think represent their given practice. Beyond the practice criteria, our committee also looks at things like the quality of production, uniqueness of story, and the ability to appeal to caregivers and their young children of diverse family situations. Here are the next nominations in the category of "Talk".
The New Rooster – By Rilla Alexander – Published July 12, 2022 – Simon & Schuster Books for Young Readers
A rooster moves to a new town and tries to wake the animals as he always has, but finds he is unsuccessful. The animals respond in their native languages. The rooster is at a loss of how to wake the town until he starts speaking a universal language: food.
Get Together – By Miguel Ordóñez – Published December 21, 2021 – Rise x Penguin Workshop
Creatures are formed with shapes while young readers make guesses about what will be on the next page.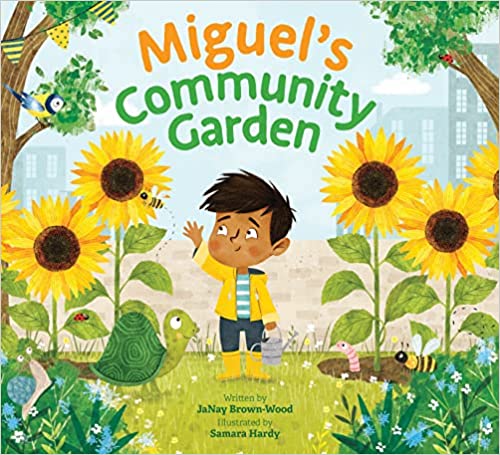 Miguel's Community Garden– By JaNay Brown-Wood; Illustrated by Samara Hardy – Published March 1, 2022 –  Peachtree
A young boy examines all the produce in his community garden in search of something special. Along his quest, we learn about all the different things that grow and the characteristics that make them unique.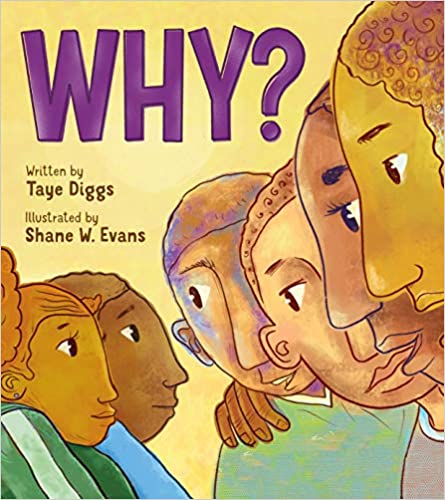 Why?: A Conversation about Race – By Taye Diggs; Illustrated by Shane W. Evans – Published February 1, 2022 – Feiwel & Friends
The important introductory conversation about race is gently and powerfully broken down itno certain specific concepts about racism and activism. Children ask their grownups why certain things are or why they are done. The grownups respond in an age-appropriate but respectful way.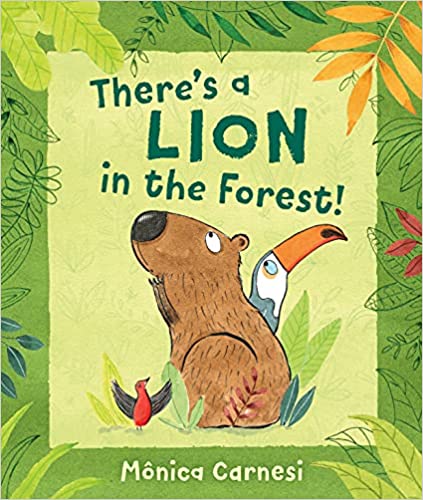 There's a Lion in the Forest! – By Mônica Carnes – Published February 22, 2022 – Nancy Paulsen Books
The animals in the rainforest are perplexed as to why they are hearing and seeing a lion. They talk with one another about the proof and work out a logical explanation together.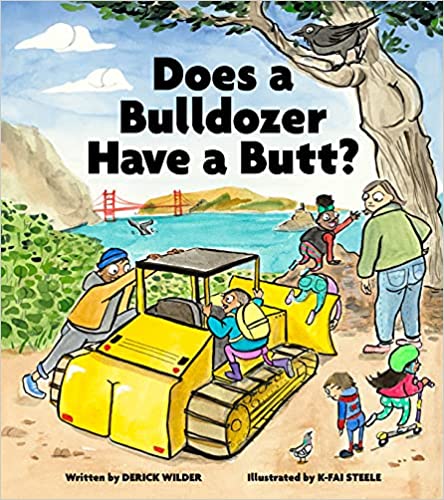 Does a Bulldozer Have a Butt? – By Derick Wilder; Illustrated by K-Fai Steele – Published May 24, 2022 – Chronicle Books
A child asks their grownup what has a butt as they walk through town. It appears that many things have a butt, both expected and unexpected.
Miss Rita, Mystery Reader – By Sam Donovan & Kristen Wixted; Illustrated by Violet Tobacco – Published May 3, 2022 – Farrar, Straus and Giroux
A child is nervous for her daddy, a drag queen, to be their class's mystery reader. As daddy transforms into Miss Rita, she reassures the child that it will be fun and adds a little sparkle to provide confidence.
Tell Me a Lion Story – By Kara Kramer – Published May 24, 2022 – Candlewick 
A father begins to tell a story, but the child interrupts repeatedly to change and edit the details. Eventually, the story becomes interactive, allowing the reader to add words and tell their own lion story.