by Katherine Bunker / High Plains Library District
Almost three years after the CoVid-19 pandemic changed the way library professionals engaged patrons, many of us are still navigating the best approach to patron engagement. In the absence of in-person programs due to social distancing restrictions, the popularity of Take-and-Makes (a prepared craft or activity to take home to complete) offered a safe way to interact with patrons. Unfortunately, all the packaging wasn't very eco-friendly and Take-and-Makes required lots of staff time to prep. However, given the popularity of Take-and-Makes, Josie Snow, early literacy librarian at Ruby Sisson Memorial Library in Pagosa Springs, CO, wanted to explore ways to combine the convenience of a Take-and-Make with the physical interaction of patrons at the library.
So began installations of engagement—self-guided, collaborative opportunities for patrons to interact and create at the library. This approach is analogous to making libraries more like museum spaces in which patrons can explore, touch, feel, and contribute as part of the community. Not only do these installations of engagement provide an eco-friendlier approach by using fewer materials than individual take-and-makes, but they also inspire community collaboration. Drawbacks include their maintenance in which they need to be checked daily, often multiple times, which can be time intensive.
Josie highlighted a few installations of engagement: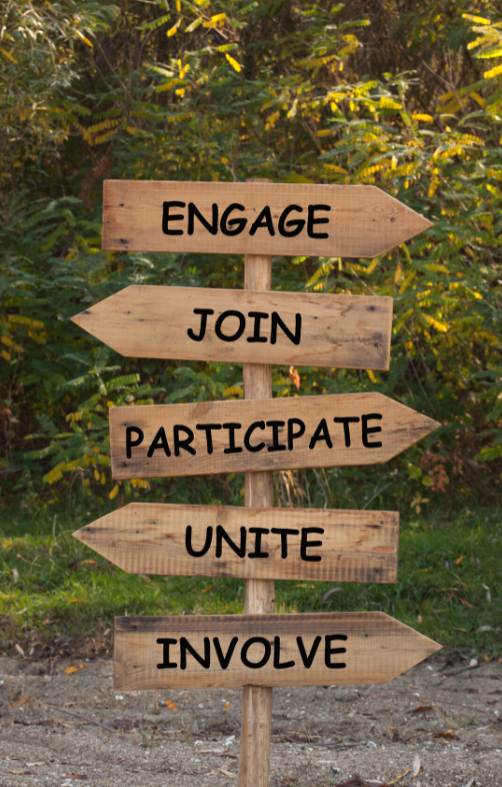 Exploration Station – Converting an old newspaper dispenser in which materials were placed inside along with a weekly rotating interactive activity.
Temporary Collaborative Creations – Patrons were encouraged to create and add a unique scale to a large two-dimensional dragon. Another collaborative creation served as a centerpiece to 2022's summer reading adventure in which patrons took home a Take-and-Make kit to make a coral to bring back and add to the library's faux coral reef. The upcoming 2023 summer reading adventure theme All Together Now presents a perfect opportunity to try out a temporary collaborative creation at your library!
Classification Activities – Created outside, young patrons were encouraged to explore and match animals to their respective tracks or scat.
A terrific discussion ensued with session attendees brainstorming and sharing ideas for additional installations of engagement:
Patron Display Case – Encourage young patrons to bring their creations (2D and 3D) into the library to be showcased for the month in a display case or a large, repurposed fish tank.
Mystery Boxes – Fill tissue boxes with materials (pompoms, marbles, etc…) and have patrons feel inside and guess the contents.

Cardboard Construct-a-Thon – Provide patrons with cardboard boxes and recycled materials to create a temporary cardboard city. Patrons can create original structures or add embellishments to existing ones.

Bucket of Chalk – Place a bucket of chalk outside the library along with a prompt (e.g. What's your favorite sea creature?) so that patrons can draw and/or write words on the library's sidewalk.
What installation of engagement will you try to replicate or adapt at your library this year?
---
Katherine Bunker is a Library Associate and Sub Librarian at Centennial Park Library in Greeley, a branch within High Plains Library District. She is currently pursuing her MLIS at San Jose State University with a focus on Youth Services.
For more information on the Installations of Engagement CLELCON22 presentation by Josie Snow, see the conference materials.
Please note that as a guest post, the views expressed here do not represent the official position or opinion of the Colorado Libraries for Early Literacy organization or the individual committee members.