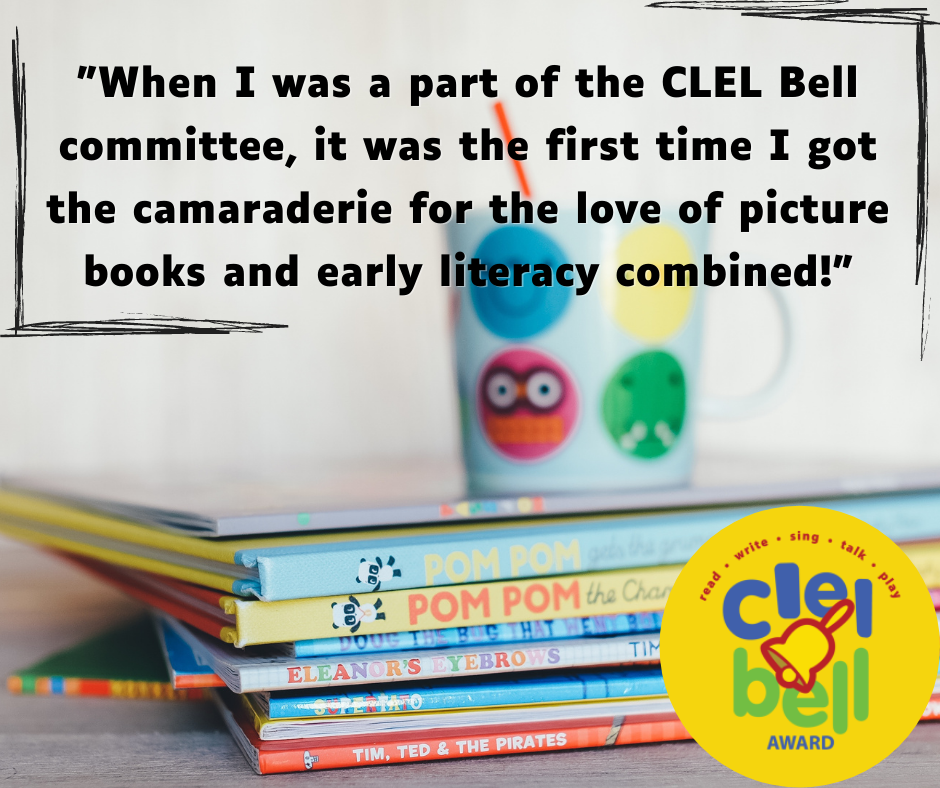 Thank you for your interest in the CLEL Bell Award Committee! This is a wonderful opportunity to contribute to early literacy advocacy, gain experience working on an award committee, and build your resume! 
The application for the 2024 Selection Committee is open until Friday, March 24, 2023. The application contains a few brief questions and a short homework assignment. Please review the involvement requirements before applying.
Involvement in the CLEL Bell Award Committee will require:
Membership in Colorado Libraries for Early Literacy.
A two-year commitment to serving on the CLEL Bell Award Committee
Access to email and the Internet (for routine communication, editing shared Google documents and attending virtual meetings).
Access, via your library, interlibrary loan and/or bookstores, to a large sample of picture books published during the selection year.
A commitment of several hours a week securing access to, reading and evaluating as many new picture books as possible.
A commitment to attend a virtual meeting in the spring.
A commitment to attend, virtually or in the Denver area, an 8-hour shortlist selection meeting in December.
Please note that due to the potential conflict of interest we are unable to select a committee member who is professionally affiliated with a publishing company, including employees of the company, independent sales consultants, or authors publishing children's books in the selection year.
Follow CLEL on facebook and twitter, and become a CLEL Member to receive updates on the CLEL Bells.
Please send any questions to clelbellawards@gmail.com. Thank you!