Promotes Students' Rights to Read and Expands School Library Access!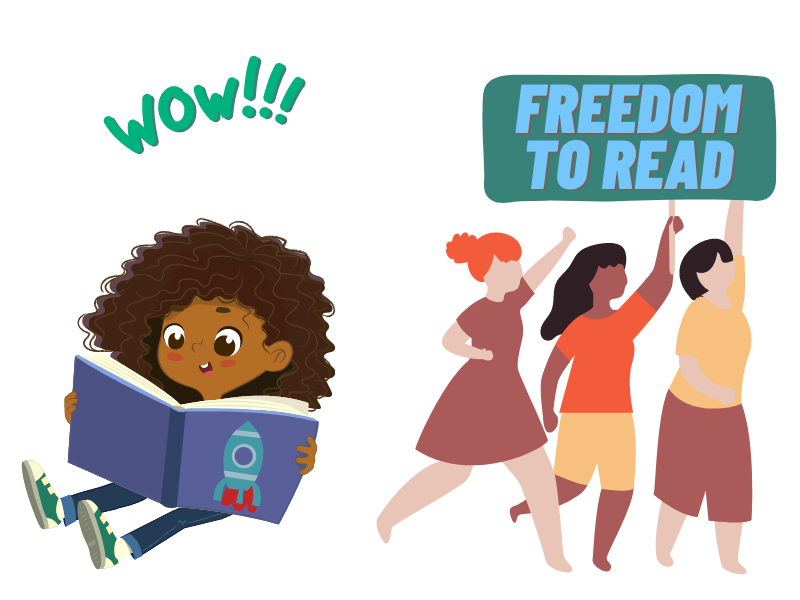 It will likely come as no surprise to librarians and educators that access to well-funded and professionally staffed libraries correlates with academic success and positive life outcomes for all children. Students who utilize school libraries are shown to have significantly higher literacy and graduation rates. This is especially true for students who may not have access to books and resources at home – students experiencing poverty, students of color, and students with learning differences.
School libraries have been gutted over the past few decades and few have retained certified school librarians, called Teacher Librarians here in Colorado. Currently Colorado requires school districts to have a single certified Teacher Librarian. Yes, you read that correctly, just one Teacher Librarian for an entire school district. I hear similar stories from around the country. I believe that the lack of professional librarians in schools has had the unfortunate unintended consequence of allowing a fast lane to removing materials from school libraries and classrooms. We need professional librarians in schools to be able to adequately respond to book challenge efforts.
The Right to Read Act (S. 5064 and H.R. 9056) would be a great step towards fighting for equal access to inclusive reading materials for all kids in schools and communities across the US. Further, it fights against censorship efforts and advocates for all kids' right to access diverse and responsive books and resources. It increases literacy development grants, invests in certified school librarians, and reaffirms student First Amendment Rights to access school library materials, with increased protection for schools, teachers and school librarians.