Nominations for the CLEL Bell Book Awards have begun! Here are the first nominations for the category of "Play", with more coming soon. These are books published after November 16, 2021 that model or support the practice of playing with young children and babies.
Many nominations come from title suggestions from members like you! The CLEL Bell Selection Committee is accepting title suggestions for the 2023 CLEL Bell Award until November 18, 2022.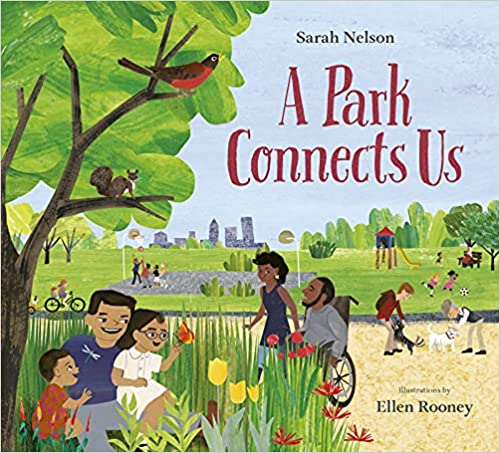 A Park Connects Us – By Sarah Nelson; Illustrated by Ellen Rooney – Published March 15, 2022 – Owlkids
A trip through a city park demonstrates all the ways a communal outdoor space can connect us. Numerous ways to play are modeled for the reader and this title is sure to encourage many park adventures!
Again, Essie? – By Jenny Lacika; Illustrated by Teresa Martinez – Published May 3, 2022 – Charlesbridge
Rafael enjoys playing with his toys, but his sister, Essie, keeps getting in the way. Rafael finds a way to build a wall to keep Essie out, but she tears it down. Instead of getting upset, Rafael realizes how much his sister wants to play with him, not just his toys.