Nominations for the CLEL Bell Book Awards have begun! Here are the first nominations in the "Read" category, with many more coming soon. These are books published after November 16, 2021 that model or support the practice of reading with young children and babies.
Many nominations come from title suggestions from members like you! The CLEL Bell Selection Committee is accepting title suggestions for the 2023 CLEL Bell Award until November 18, 2022.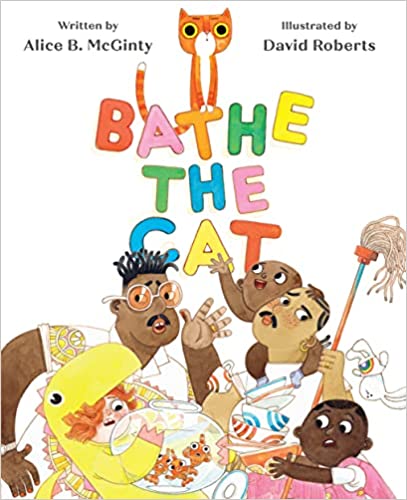 Bathe the Cat – By Alice B. McGinty; Illustrated by David Roberts – Published February 8, 2022 – Chronicle Books
Grandma is on her way and it is time to clean! The family attempts to stay organized by creating a list on the fridge, but the cat sneakily rearranges the magnetic letters to spell all sorts of silly tasks!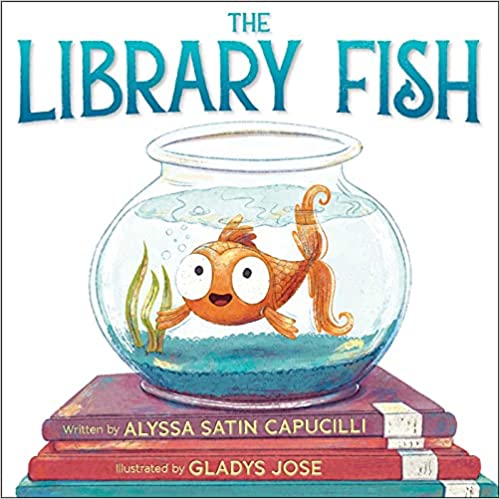 The Library Fish– By Alyssa Satin Capucilli; Illustrated by Gladys Jose – Published March 22, 2022 – Simon & Schuster/Paula Wiseman Books
When Mr. Hughes discovers a goldfish at the front door of the library, he brings her in and she becomes the Library Fish. Watching books getting checked in and out, making friends on the bookmobile, and listening to stories are just a few of her favorite things! When a snowstorm hits the town and the library is empty, what is a Library Fish to do?
A Library – By Nikki Giovanni; Illustrated by Erin K. Robinson – Published September 27, 2022 – Versify
An ode to the magic and power of libraries, this lyrical celebration follows a young black girl as she visits the library. The library is a place where anything is possible and a new book can mean a brand new adventure.