By Alison Loewen, Librarian at Mead Public Library in Sheboygan, Wisconsin, and member of 2024 CLEL Bell Awards Selection Committee
I recently attended the annual American Library Association conference in Chicago. The event is a whirlwind of educational presentations and an exhibit hall filled with authors and illustrators, product vendors, universities, publishers, and others sharing what they have to offer libraries and those who work in them. I loved discovering recent picture books for my collection and programming, and also to suggest for the 2024 CLEL Bell Awards.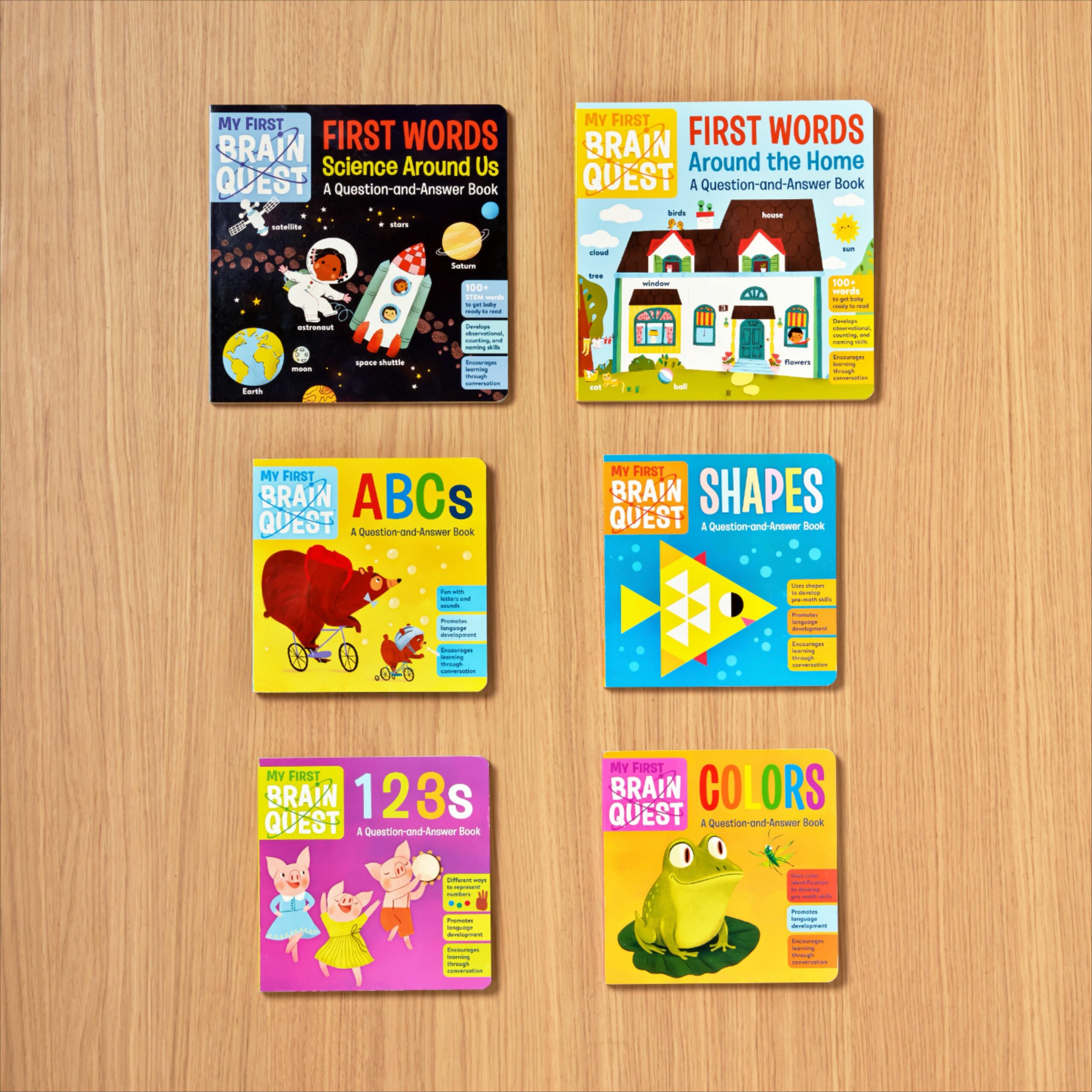 Of all the books I saw, the My First Brain Quest board book series by Workman Publishing left an impression on me when thinking about the CLEL Bells practice TALK. Brain Quest's signature question-and-answer format encourages learning through conversation. The series is not only exemplary of the practice TALK, but also supports other practices like PLAY and WRITE. The text and illustrations prompt pointing, finger tracing, and telling stories, all while building vocabulary, print awareness, background knowledge, and more. There are six in the series so far that focus on first concepts and first words, with more forthcoming this year.
The first concept titles include ABCs, 123s, Colors, and Shapes. The shape book encourages finger tracing, counting, and color identification. The ABC book promotes phonological awareness by asking children to identify things in the illustrations that begin with the same letter sounds. The 123 book has rhyming text and shares numbers in various ways, including numerals and subitizing with dots. The colors book also has rhyming text and offers introductions to the names of various hues of a color, incorporating new vocabulary. And each one strengthens additional early learning skills than what I listed—they are supercharged with opportunity!
The first word books, Around the Home and Science Around Us, each contain over 100 words that build vocabulary, background and STEM knowledge. Naming, observational skills, and critical thinking are all encouraged through engaging prompts. Maria Neradova's colorful illustrations feature a diverse cast of adults and children, beautifully depicting loving interactions between them, and naturally encouraging storytelling. Additionally, there is a mouse hidden on every page, providing an opportunity to strengthen visual scanning skills. These books are thoughtful learning tools and reflect the high quality that Brain Quest is known for.
What I like best about these titles is their ability to prompt varied interactions between child and caregiver, both while reading the book, and later inspired by the text and illustrations. I am fascinated with the research on the importance of relationships in learning from the Center for the Developing Child, Simple Interactions, and Reimagining School Readiness Project. Because of this, finding a series of board books that are tools to encourage the serve-and-return interactions that build relationships is especially exciting for me. Not surprisingly, child and caregiver interactions are one aspect of a book that the CLEL Bell committee considers when evaluating suggestions. And the My First Brain Quest series is ripe with starting points for crafts, games, and media engagement.
For example, a caregiver could use the doctor's office spread in Science Around Us as a social story before a check-up. Pairing the visual exploration of the illustrations with a clip like "A Check-Up to the Doctor" from Daniel Tiger's Neighborhood provides a window into another child's world, hopefully reducing any anxiety or fear about going to the doctor. Other spreads could lead to creating a miniature garden, planning a real or pretend visit to the library, or cooking a nutritious meal in the kitchen using foods you find in the pictures.
Pages within Around the House might be used to compare similarities and differences between the home in the book and the child's home or prompt exploration about all the different types of houses that people live in. The bathroom scene begs for a sing-along to Brusha Brusha Brusha or any of your other favorite teeth-brushing songs. You could play a game of "I spy" or play a matching game where you ask the child to find household items similar to the illustrations. Or a phonological awareness/visual scanning game like asking the child to find something that starts with a "b-b-b" sound.
The ABCs, 123s, Colors, and Shapes books are wonderful starting points for activities that build both fine and gross motor skills and encourage creating, playing, and discovery. The books themselves encourage finger tracing, an early writing and fine-motor skill. Read the shape book, then practice scissors skills to make geometry hats or get creative with tangram pictures. The alphabet song or any counting song is appropriate to sing with the ABC and 123 books. Colors are fun to explore further with Playdoh, paint, cellophane, and other art materials.
Brain Quest takes first words and basic concept books, adds their signature question-and-answer format, and creates a valuable tool for building relationships, early literacy and STEM skills. Once you get your hands on this series, you will see how multi-faceted they can be. If there is one that you are particularly fond of, don't forget to suggest it for consideration for a 2024 CLEL Bell Awards along with all your other favorite READ, WRITE, TALK, PLAY, and SING titles of this year.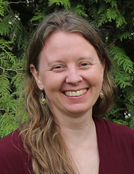 Alison Loewen (she/her)
Alison Loewen is a Librarian at Mead Public Library in Sheboygan, Wisconsin. Her goal is to inspire joy, curiosity, and wonder in children through storytimes and family engagement programming. She currently serves as the Chair of the Wisconsin Library Association Youth Services Section, and is an active member of the Educators Neighborhood, a community of practice of the Fred Rogers Institute. She loves geeking out about Early Literacy with others who enjoy doing the same. Her favorite thing to say to people is that she reads hundreds of books every month—picture books!