Our CLEL Bell Book Award committees are still hard at work nominating titles they think represent their given practice. Beyond the practice criteria, our committee also looks at things like the quality of production, uniqueness of story, and the ability to appeal to caregivers and their young children of diverse family situations. Here are the next nominations in the category of "Play".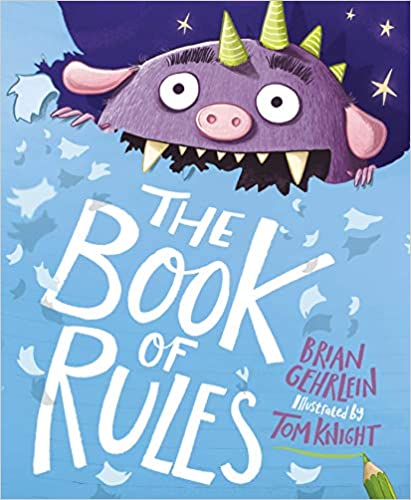 The Book of Rules – By Brian Gehrlein; Illustrated by Tom Knight – Published November 16 2021 – Farrar, Straus and Giroux
Avoid being eaten by Dennis the Monster by following all the rules provided amongst these interactive pages.
I Love You Like Yellow – By Andrea Beaty; Illustrated by Vashti Harrison – Published March 29, 2022 – Harry N. Abrams
Travel chronologically through a typical day as families play and show love. From playing cards inside on a rainy day to receiving a kiss goodnight, this book shows that love can be big, small, and everything in between.
Hands On – By Anne Wynter; Illustrated by Alea Marley – Published January 4, 2022 – Balzer + Bray
Beginning at the newborn stage, follow a child as they discover new ways to play with each milestone.
While We Wait – By Judy Ann Sadler; Illustrated by Élodie Duhameau – Published March 15, 2022 – Owlkids 
A boy and his grandmother sit and wait, knit and wait, and then wait some more. While time passes slowly, they are able to occupy their time until a special thing shows it was worth the wait.
Bright Brown Baby– By Andrea Davis Pinkney; Illustrated by Brian Pinkney – Published January 4, 2022 – Orchard Books
A collection of storytime favorites accompanied with illustration of black and brown joy, this treasury celebrates and affirms a new baby's world.
Who Takes Care of You? – By Hannah Eliot; Illustrated by Jade Orlando – Published December 14, 2021 – Little Simon
This board book showcases the fact that every family's childcare situation is different. Whether daddy, grandparents, or a babysitter, it is always important that a child is shown love.
Messy Time – By Elizabeth Verdick; Illustrated by Marieka Heinlen – Published March 8, 2022 – Free Spirit Publishing
Follow along with these sweet toddlers as they squish, mush, splash, and mix their way through the day. Messy Time highlights the joy and creativity of sensory play in all kinds of places and even includes some great tips for caregivers on ways to help their little ones grow through messy play.