The CLEL Bell Book Award committee is wrapping up their nominations and about to meet to create the 2023 Shortlist. At this exciting annual meeting, we look at each practice's nominations and gush, debate, and celebrate until we are down to five books in each category? Want to be a part of the action next year? Learn more about our Selection Committee and look out for the application in Spring of 2023.
Here are the final nominations in the category of "Talk".
Three Pockets Full: A Story of Love, Family, and Tradition – By Cindy L Rodriguez; Illustrated by Begona Fernandez Corbalan – Published September 1, 2022 – Cardinal Rule Press
Beto does not want to wear a traditional shirt to an upcoming family wedding. He communicates with his mother about his displeasure through notes, but she is able to use her words to share the importance of wearing this particular guayabera.
I Want to Be a Vase – By Julio Torres; Illustrated by Julian Glander – Published June 7, 2021 – Atheneum Books for Young Readers
A plunger wants to be a vase. A trash can wants to be a pillow. The household items have conversations about what it means to be something else and how to make their dreams come true.
Telling Stories Wrong – By Gianni Rodari; Illustrated by Beatrice Alemagna – Published June 21, 2022 –  Enchanted Lion Books
A child's grandpa proceeds to tell a story with all the wrong details. The child interrupts to correct the fantastical story with the details she knows to be right.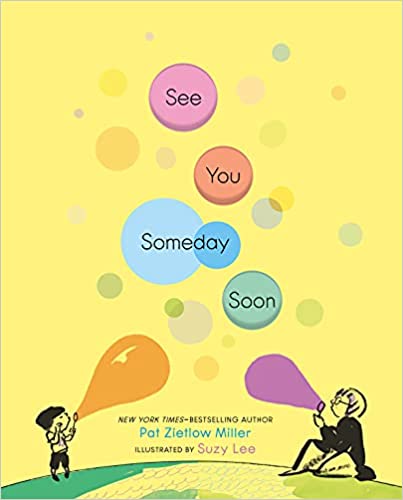 See You Someday Soon – By Pat Zietlow Miller; Illustrated by Suzy Lee – Published June 14, 2022 – Roaring Brook Press
A child yearns to see an older person in their life who lives far away. They talk about how they will stay in touch until they can see each other again soon. With creative cutouts, page design, and illustrations, the story is more than just talking across space and time.
Luli and the Language of Tea – By Andrea Wang; Illustrated by Hyewon Yum – Published May 24, 2022 – Neal Porter Books
Luli goes to kid care while her parents are learning English in a class. None of the other kids are talking with each other, but instead playing quietly on their own. When Luli brings tea to share, we learn that there may be a universal language.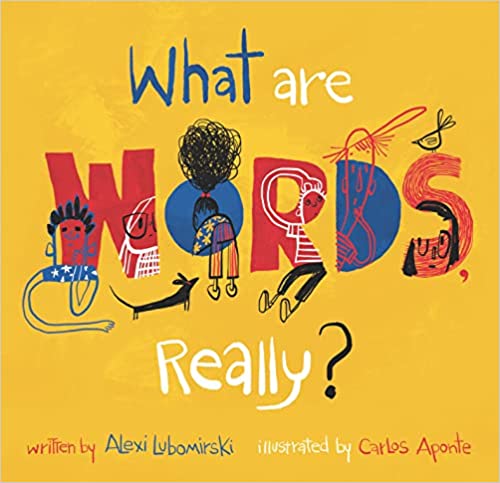 What Are Words, Really? – By Alexi Lubomirski; Illustrated by Carlos Aponte – Published September 27, 2022 – Candlewick 
How can words affect a person? The words and illustrations of this title will encourage young readers to uncover the power of the things they think and say.
What's Your Name? – By Bethanie Deeney Murguia – Published November 8, 2022 – Candlewick 
A reminder that names are important. Whether it is a name given at birth to honor a past generation or a chosen name later in life that feels more like you, our names reflect us and connect us.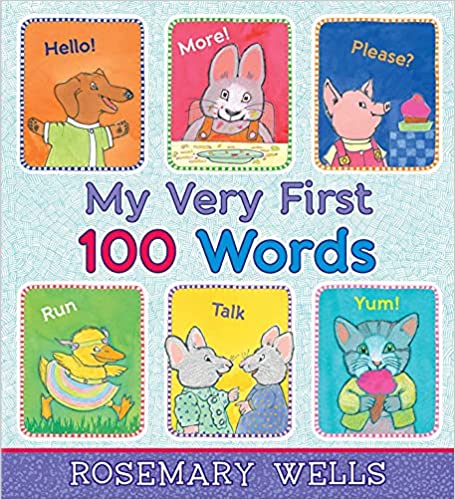 My Very First 100 Words – By Rosemary Wells – Published March 22, 2022 – Simon & Schuster/Paula Wiseman Books
A book collection of words and activities paired with nursery rhymes to help an adult caregiver teach their child 100 first words.
We Ask Permission – By Lydia Bowers; Illustrated by Isabel Muñoz – Published February 22, 2022 – Free Spirit Publishing
Jovan has an interaction with his friend Jackson that prompts a conversation with his teacher. Jovan then becomes a body language detective and learns to ask permission before hugging.