The CLEL Bell Book Award committee is wrapping up their nominations and about to meet to create the 2023 Shortlist. At this exciting annual meeting, we look at each practice's nominations and gush, debate, and celebrate until we are down to five books in each category? Want to be a part of the action next year? Learn more about our Selection Committee and look out for the application in Spring of 2023.
Here are the final nominations in the category of "Write".
Carl Writes a Letter – By Erin Savory; Illustrated by Brooke O'Neill- Published September 27, 2022 – Ready Readers
When Carl realizes that his library does not have any stories with Deaf characters, his family helps him write a letter to advocate for more diverse representation in books.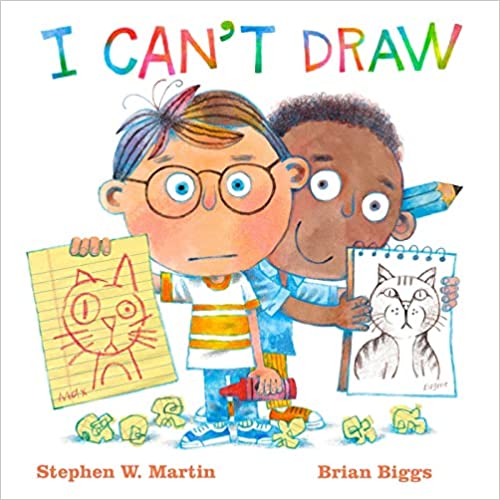 I Can't Draw – By Stephen W. Martin; Illustrated by Brian Biggs – Published October 18, 2022 – Margaret K. McElderry Books
Max loves drawing but thinks he is just awful at it. He asks his friend Eugene to teach him, and Eugene shares some tricks that not only help Max gain confidence in his own style, but results in a lot of fun for the both of them.
Bad Drawer – By Seth Fishman; Illustrated by Seth Fishman, Jessixa Bagley, Armand Baltazar, Anna Bond, Travis Foster, Jessica Hische, Tillie Walden and Ethan Young – Published October 25, 2022 –  Penguin Workshop
The narrator believes that they are not a very good drawer, but they would like to illustrate their awesome story of a catbird that saves the mouse kingdom from dragons. They end up using the talents of their friends to collaborate on their story which results in illustrative collaboration like no other.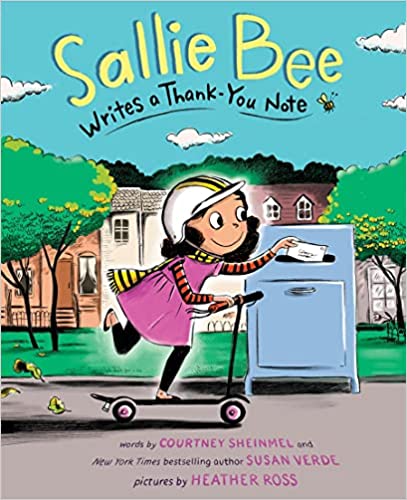 Sallie Bee Writes a Thank-You Note – By Susan Verde and Courtney Sheinmel; Illustrated by Heather Ross – Published November 1, 2022 – Harry N. Abrams
Sallie Bee receives a scarf from her Grandma and wants to write her a text, but her mom is busy on the phone. Sallie decides to write a thank-you note instead.