The CLEL Bell Book Award committee is wrapping up their nominations and about to meet to create the 2023 Shortlist. At this exciting annual meeting, we look at each practice's nominations and gush, debate, and celebrate until we are down to five books in each category? Want to be a part of the action next year? Learn more about our Selection Committee and look out for the application in Spring of 2023.
Here are the final nominations in the category of "Play".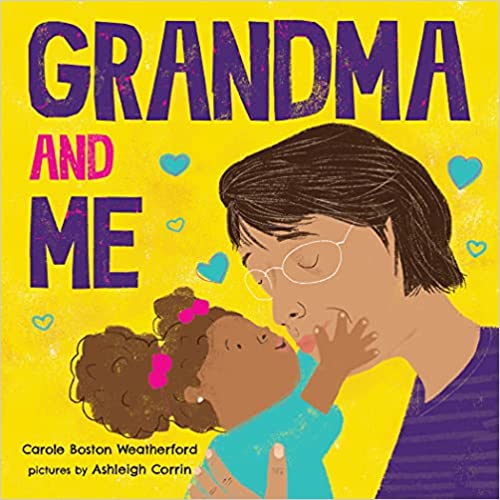 Grandma and Me – By Carole Boston Weatherford; Illustrated by Ashleigh Corrin – Published March 1, 2022 – Sourcebooks Jabberwocky
Observe a variety of toddlers playing with their grandmas throughout the course of a day, highlighting the warmth of a grandmother's love.
The Best Bed for Me – By Gaia Cornwall – Published May 17, 2022 – Candlewick 
A child imagines all of the different animals he could be while getting ready for bed. Could he sleep like a koala? A bat? He learns, with some help from his ever-patient Mama, that his own comfy bed is the best bed for him.
Molly on the Moon – By Mary Robinette Kowal; Illustrated by Diana Mayo – Published April 12, 2022 –  Roaring Brook Press
Molly and her family are moving to the moon and she and baby brother, Luke can only bring one toy each! Luckily, Molly's imagination can turn almost anything into something to play with. However, when sharing gets difficult, Molly must learn how to spread her imagination to her brother.
On a Rainy Day – By Sarah LuAnn Perkins – Published March 29, 2022 – Viking Books for Young Readers
When rain cuts a day at the park short, what is there to do indoors? This dad and daughter each have their own ideas, but when the storm gets worse, playing in a pillow fort keeps out the noise and brings them closer together.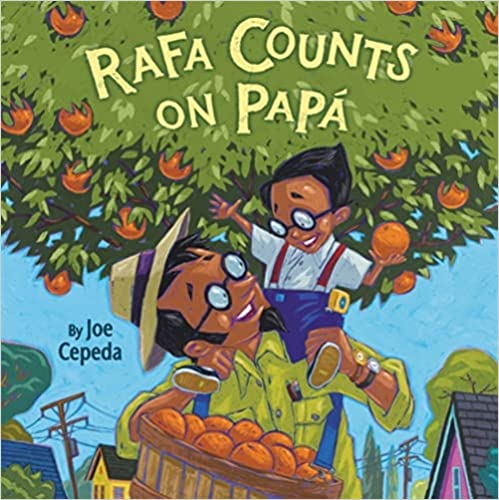 Rafa Counts on Papa – By Joe Cepeda – Published May 3, 2022 – Little, Brown Books for Young Readers
Rafa loves to measure and so does his Papa. How long is a train, how far can they run, and how high is their favorite branch? They can measure it all, except for maybe just how much Papa loves Rafa.
Flicker Plays Hide-and-Surprise – By Jodi Parachini; Illustrated by Bryony Clarkson – Published October 27, 2022 – Albert Whitman & Company
Flicker is playing hide-and-seek with her friends when Mama asks her to include her younger siblings. Even though they don't know the rules, they are able to join in on the fun and make up a new game called "hide-and-surprise!"
Ride, Roll, Run: Time for Fun! – By Valeria Bolling; Illustrated by Sabrena Khadija – Published October 4, 2022 – Harry N. Abrams
Various forms of outdoor city play — from skateboarding to drawing on the sidewalk to playing hopscotch — are portrayed with a diverse cast of characters.