The CLEL Bell Book Award committee is wrapping up their nominations and about to meet to create the 2023 Shortlist. At this exciting annual meeting, we look at each practice's nominations and gush, debate, and celebrate until we are down to five books in each category? Want to be a part of the action next year? Learn more about our Selection Committee and look out for the application in Spring of 2023.
Here are the final nominations in the category of "Sing".
Twinkle, Twinkle, Winter Night – By Megan Litwin; Illustrated by Nneka Myers – Published September 20, 2022 – Clarion Books
From the gentle beauty of the natural world to the glitter of lights in town, families of many cultural backgrounds explore the wonder of the winter season.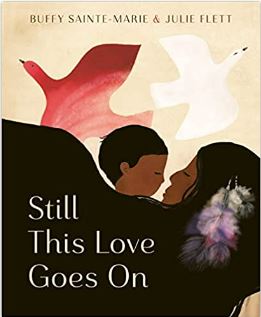 Still This Love Goes On – By Buffy Sainte-Marie; Illustrated by Julie Flett – Published September 27, 2022 – Greystone Kids
Open your heart to singing throughout your life with this original song by Buffy Sainte-Marie, a Cree singer-songwriter. The beautiful illustrations and rhyming text celebrate the connection between people and the land with exquisite imagery. Sheet music for the song is included in the back.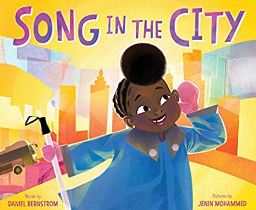 Song in the City – By Daniel Bernstrom; Illustrated by Jenin Mohammed – Published September 6, 2022 –  Amistad Books for Young Readers
A day in the city is full of beautiful sound for a young girl, despite her grandmother's distraction. Emmalene's persistence pays off when she finds a way to explain how she experiences sound and music without her sight – and convinces her grandmother to notice more in the world.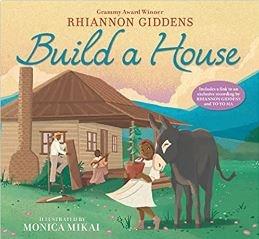 Build a House – By Rhiannon Giddens; Illustrated by Monica Mikai- Published October 11, 2022 – Candlewick 
This original song, written and performed by acclaimed musician Rhiannon Giddens, is a moving portrayal of one family's experience as enslaved African Americans, and their joys and challenges after Emancipation.
This is the Tree We Planted – By Kate McMullan; Illustrated by Alison Friend – Published February 1, 2022 – Knopf Books for Young Readers
This cumulative rhyming book follows the pattern of the classic "The House That Jack Built," but includes animals found in and around a large tree. The diverse cast of children shown in the illustrations watch the animals in awe as they feel the connectedness of all natural beings, including themselves.