Our CLEL Bell Book Award practice committees have been busy! Here are the next nominations in the category of "Read". This category honors books that demonstrate shared reading practices, show that books can affect lives profoundly, and allow children to practice pre-reading behaviors. Our committee looks for books that model great reading behaviors or celebrate books, reading, literacy, and the library. These are books published after November 16, 2021 that model or support the practice of reading with young children and babies.
Many nominations come from title suggestions from members like you! The CLEL Bell Selection Committee is accepting title suggestions for the 2023 CLEL Bell Award until November 18, 2022.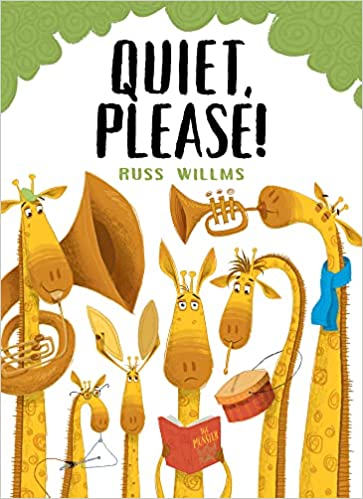 Quiet, Please! – By Russ Willms – Published April 12, 2022 – Orca Book Publishers
Junior the Giraffe just wants a quiet place to read, but all of his siblings are so noisy! Can Junior find a way to quiet them down?
Everywhere With You– By Carlie Sorosiak; Illustrated by Devon Holzwarth – Published May 24, 2022 – Walker Books US
A young girl and a neighboring dog begin their friendship with a peanut-butter cracker and it builds through make believe stories.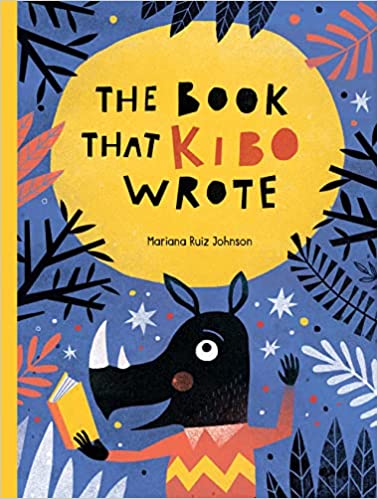 The Book That Kibo Wrote – By Mariana Ruiz Johnson; Illustrated by Lawrence Schimel – Published April 26, 2022 – Eerdmans Books for Young Readers
Kibo the rhino wrote a story about his daily experiences which were then bound into a book. The book is then passed down from one friend to another, evoking powerful emotions and unique memories within each reader.
The Book That Did Not Want to Be Read – By David Sundin – Published March 1, 2022 –  Simon & Schuster Books for Young Readers
This is a book that does NOT want to be read. Why, you ask? Well, turning the pages of this book will lead the reader down a zany adventure with missing letters, flying pages, and other strange habits.
Dear Reader: A Love Letter to Libraries – By Tiffany Rose – Published February 8, 2022 –  little bee books
A young reader enjoys the library and all the adventures books can provide, but she doesn't often come across characters that look like her. Join her as she creates her own stories full of brown-skinned heroines.