For the first time, we've expanded our committee to include 17 members, 9 returning and 8 new members. We are so excited to welcome our new members and start work as a committee. Before our work begins, we wanted to introduce all our committee members and include some of their very impressive resumes.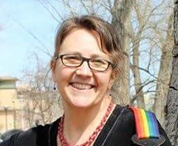 Melanie Borski-Howard (she/her)
2024 CLEL Bell Awards Committee Chair
MELANIE BORSKI-HOWARD has over 25 years of library experience. She currently works at the Boulder Public Library in Colorado as a Youth Services Specialist where she does storytimes and participates in state wide Early Literacy Education systems. She has been reading stories to children for over 20 years. She has presented several training webinars including how to do Musical, Drag Queen, Virtual and Embracing Race in Storytimes. She has an on-demand storytime show, Read with Us, on the local TV Channel 8 in Boulder, Colorado. Melanie is a member of the Colorado and American Library Associations and CLEL (Colorado Libraries for Early Literacy) where she is currently serving as chair on the CLEL Bell Award selection committee. She also has co-authored the book: Storytime and Beyond: Having Fun with Early Literacy.
Maureen Quinlan (she/her)
2024 CLEL Bell Awards Committee Co-Chair
Maureen Quinlan is a librarian at the Green Valley Ranch Branch Library of Denver Public Library. She has worked in Massachusetts, Broomfield, and Greeley during her library career, all while championing early literacy, diversity in children's literature, and making sure the library is a fun and welcoming place to be. She has served on CLEL Bells since 2021. Outside of the library, she can usually be found walking her Irish Setter, Rooney.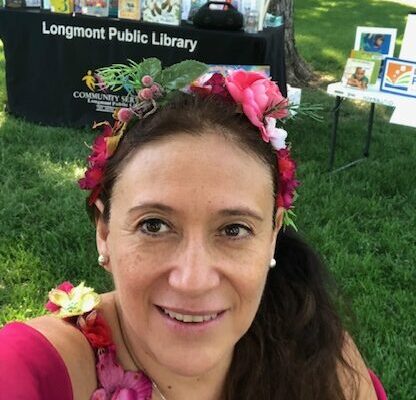 Lilian Bucio (she/her/ella)
Lilian was born and raised in Mexico City. When she moved to the U.S. as an adult, the Boulder Public Library became her refuge. For 17 years she has worked in the library and early literacy has become her passion. During the last 9 years, she has been performing bilingual story-times and creating innovative Spanish conversation programs for kids. She now works as the Bilingual Outreach Coordinator for the Longmont Public Library, where she has continued creating and performing bilingual early literacy programs outdoors. Building a community through bilingual library outreach services is one of her favorite things in life; she serves her community to improve their quality of life.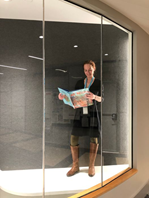 Laura C. (she/her)
Laura is currently a Children's Librarian at the Central Branch of Denver Public Library. She has planned and presented programming for youth of all ages and their caregivers. Prior to librarianship, Laura was an elementary teacher and taught second grade in rural and urban school districts in Colorado. Laura's experience in education spans serving diverse communities and writing creative curriculum while teaching at a Denver area innovation school. This is her second year on the CLEL Bell Committee.
Kate Davis (she/her)
Kate Davis has served as the Youth & Family Services Librarian at the Fort Lupton Public & School Library for the past five years. She loves developing early literacy programs and helping caretakers learn to incorporate ECRR elements into their routines. Kate reviews children's picture books, beginning readers, middle grade fiction and chapter books for School Library Journal and was honored to be a member of ALSC's 2022 William Morris Book Evaluation Seminar.
Justine Ferrara (she/her, they/them)
Justine Ferrara has worked in libraries for the past 11 years and has been in her current position as a Children's Librarian at the Union (New Jersey) Public Library since 2021. Libraries played a vital part in her life growing up, and Justine realized her true passion for library work at age 15, when she began volunteering at her local library. When she is not at the library, you can find her volunteering with her city's Mutual Aid Society or spending some quality time with her two cats, Zelda and Puff. This is her second year on the committee.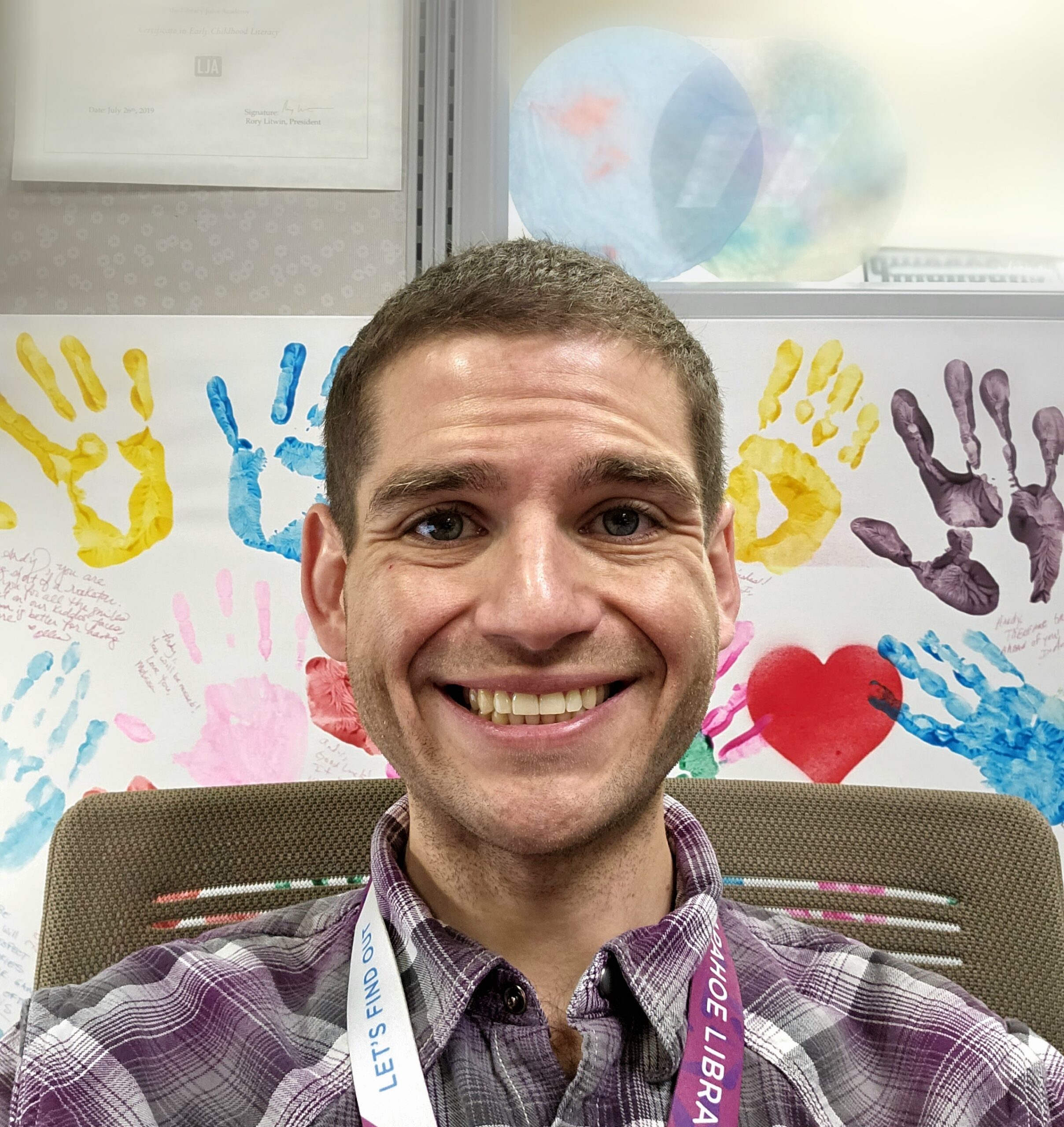 Andy Gallegos (he/his)
Born and raised in Arizona, Andy moved to Colorado in 2022. Early literacy became one of his instant passions right out of school and storytime may be his all-time favorite activity in the world. When not doing library things, you'll find him listening to music, baking something sweet, and spending time with his partner and 4 fur babies (2 dogs and 2 cats).
Megan G. (she/her)
Megan has worked as a children's librarian for 17 years and her favorite picture books are those with surprise endings. Sharing and talking about books with the community is the best, but her mission in the library world is to bring awareness that libraries are places for talking, playing, and socializing.
Juno Kling (she/they)
Juno Kling (she/they) is a library technician at Longmont Public Library. She enjoys working with children and teens, especially through arts programing and outreach. She loves discovering and sharing new, diverse titles at the library.
Ali Kubeny (she/her)
Originally from the Northwoods of Wisconsin, Ali now lives and plays in the Pacific Northwest. When she's not working her dream job as a Children's Librarian at the Bellingham Public Library, you can often find her snuggled up with a stack of picture books or exploring the great outdoors.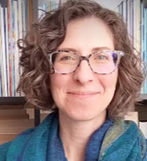 Mary Ann Lawler (she/her)
Mary Ann Lawler is a Children's Librarian at Broomfield Public Library in Broomfield, Colorado. She worked in non-traditional educational settings varying from theatre and music to technology before returning home to a love of children's books and libraries. Trained in Family Place Libraries, Mary Ann champions libraries as welcoming community spaces and teaching literacy and math skills through multi-sensory play-based experiences. She loves reading and sharing diverse books, supporting parents and caregivers, and encouraging kids' curiosity and self-expression. This is Mary Ann's third year on the CLEL Bells Committee.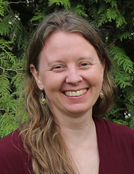 Alison Loewen (she/her)
Alison Loewen is a Librarian at Mead Public Library in Sheboygan, Wisconsin. Her goal is to inspire joy, curiosity, and wonder in children through storytimes and family engagement programming. She currently serves as the Chair of the Wisconsin Library Association Youth Services Section, and is an active member of the Educators Neighborhood, a community of practice of the Fred Rogers Institute. She loves geeking out about Early Literacy with others who enjoy doing the same. Her favorite thing to say to people is that she reads hundreds of books every month—picture books!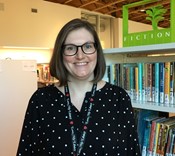 Sara O'Donnell (she/her)
Sara O'Donnell is a Children's Librarian at the Ledding Library in Milwaukie, Oregon. She is passionate about early literacy, middle grade graphic novels, and singing out-of-tune during storytime. When she is not librarianing she enjoys hiking, reading, organizing stuff, eating, and playing Mario Kart.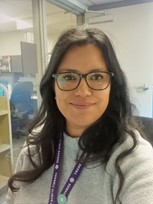 Carolina Saldivar (she/her/ella)
Carolina Saldivar is a bilingual librarian at the Denver Public Library, Hadley branch. Loves living in Colorado and enjoys the winter. She helped create Vamos a Leer (Welcome to Reading) kits for the Denver Public Library focusing on reading motivation. Carolina was a member of the 2022 Pura Belpré Award Selection Committee. She enjoys traveling and visiting libraries when she is not working and is looking forward to reading tons of children's books.
Holly Van Hoy (she/her)
Holly Van Hoy comes to youth services library work with fifteen years of experience in early childhood education. With a fierce belief that quality picture books are for and should represent everyone, Holly has delighted in being allowed to be the loudest librarian at Alamosa Public Library in Alamosa, CO. Storytime days are her favorite days and preschool people are her favorite people. Weekends spent camping, and her partner and two dogs come in at a very close second. This is her fifth year as a librarian and her second year with the CLEL Bells.
Karen Walker (she/her)
Karen has been an active ally to kids and families and the Spanish speaking community in Jefferson County Colorado for over 20 years as a teacher, librarian, and volunteer. Sharing picture books from diverse perspectives in English and Spanish with our youngest learners is very important to her. She is very excited to join the CLEL Bell Selection Committee to continue to elevate her joy and knowledge of children's books and share that love of books with the children and families we all serve. When she isn't immersed in books and Cuentancuentos story time outreach, she loves to ski, hike, mountain bike and nature journal wherever her travels take her.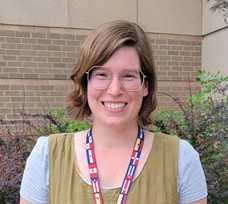 Kate Yates (she/her)
Kate Yates is a Bilingual Children's and Teens' Librarian for Longmont Public Library. She does weekly bilingual storytimes for preschool children, along with regular school visits and bilingual programs for families. Before working as a librarian, she taught Spanish and English. Kate is excited to share her love of languages, promote literacy, and share diverse books (in English and Spanish!).
We are so excited to begin our work choosing the titles for the 2024 awards. If you are interested in the committee and what it involves, please visit our Selection Committee page.