Playing encourages children to use their growing vocabularies to think about their world, to experiment with how stories work, and to understand relationships. The books on this list model and reflect play in a variety of ways: games between parents and children, interactions with a book itself, and open-ended exploration of toys or found materials.
Dreaming Up: A Celebration of Building
by Christy Hale
New York: Lee & Low Books, Inc., 2012
ISBN: 9781600606519
Photographs of famous buildings from around the world are cleverly paired with mixed media illustrations of children building similar structures out of boxes, toothpicks, sand, and other common household materials. The comparisons between children's play and real-life buildings helps children understand that there are genuine, relevant relationships between the activities they do, the world around them, and the ideas they read about in books.
Early literacy activities for Dreaming Up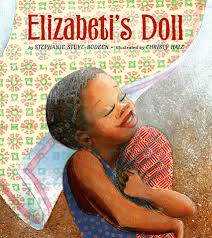 Elizabeti's Doll
by Stephanie Stuve-Bodeen; illustrated by Christy Hale
New York: Lee & Low Books, Inc., 1998
ISBN: 1880000709
When Elizabeti's mama has a new baby, Elizabeti finds a rock to be her doll, and takes very good care of her throughout the day. Children use dramatic play to help build their understanding of the world, and then bring this background knowledge to the books that they read.
Early literacy activities for Elizabeti's Doll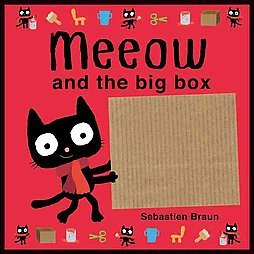 Meeow and the Big Box
by Sebastien Braun
London: Boxer Books; New York: Distributed in the United States and Canada by Sterling Publishing, 2009
ISBN: 9781906250850
Meeow is the proud owner of a big brown box that, with some art supplies and a little imagination, he transforms into his very own fire truck. Simple, bold text explains what Meeow is doing step by step and asks readers to guess what Meeow is making. Open-ended play builds children's language skills because it encourages them to create plans, make choices, and use representational thinking.
Early literacy activities for Meeow and the Big Box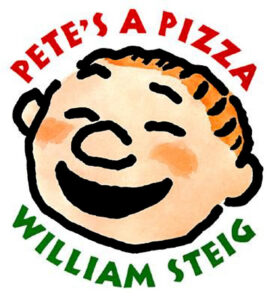 Pete's a Pizza
by William Steig
New York: Harper Collins, 1998
ISBN: 0062051571
When Pete is stuck inside on a rainy day, his parents pretend he is a pizza, making toppings out of everyday objects like checkers and torn paper. Pete's a Pizza shows how games can provide opportunities for children to use and hear a wide variety of words (such as "mozzarella" and "knead"), as well as serving as a great example of a parent initiating pretend play with their child.
Early literacy activities for Pete's a Pizza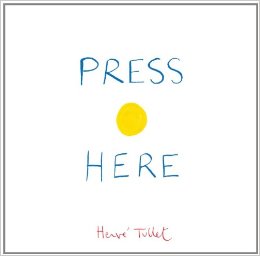 Press Here
by Herve Tullet
San Francisco: Chronicle Books, 2011
ISBN: 978081187954
Press the yellow dot in the center of the first page and then turn the page—now two dots appear. Tap the red dot five times and turn the page to see five red dots. Following the playful instructions on each page seems to create a magical surprise on the next. Press Here contributes to a feeling of excitement about books, turning pages, and seeing what happens next.