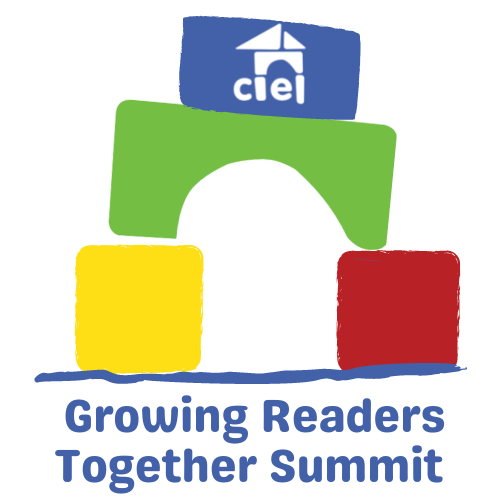 This year CLEL will also offer an in-person opportunity, in partnership with the Colorado State Library, at the Douglas County Library in Parker, CO. The in-person summit celebrates the Growing Readers Together (GRT) grant project and the lesson learned from libraries across Colorado serving Family, Friend and Neighbor caregivers through exceptional early literacy service and outreach. The summit will offer professional development and networking opportunities for all early literacy professionals. This event is in addition to the CLELCON Virtual Conference, October 6-7.
Has your library received a GRT grant from 2016-2022? We encourage you to attend FREE of charge! If traveling to the Front Range is a challenge, apply for travel reimbursement from GRT. (Not sure? Check the map)
A Full Day of Learning Together
Growing Readers Together has scheduled a full day of learning with keynote speakers, panel discussions, presentations on the CLEL Bell Book Awards and the Growing Readers Together, and a dedicated networking session. It is our hope that we can use this day to reflect on the lessons learned from the past six years of Growing Readers Together and look into the future of the project. View the full schedule here.
What is Growing Readers Together?
Growing Readers Together (GRT) partners with public library systems across Colorado to engage with Family, Friend & Neighbor (FFN) childcare providers through an enhanced focus on early literacy.  Thanks to generous support from the Buell Foundation, 47 library systems across the state have received grant funds since 2016. With these funds and the support of the Regional Early Literacy Librarians libraries develop programs and resources for FFN providers, enhance their collection of quality children's literature, engage in new partnerships with Early Childhood Councils and other stakeholders and update their Children's Areas. GRT promotes outreach and partnerships with other stakeholders and encourages libraries to view them selves as instrumental pieces of the early childhood education landscape.  Learn more about GRT and the value in engaging FFN caregivers!
Keynote Speakers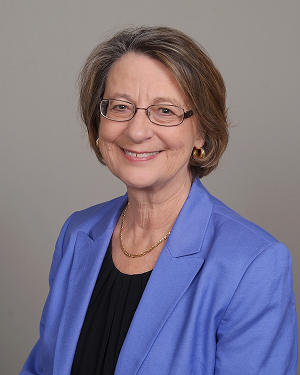 Susan Steele is the President & CEO of the Buell Foundation. During her tenure, she has helped guide the Foundation to prominence as a leader in early childhood development throughout the state of Colorado. Under her leadership, the Foundation was recognized as the Colorado Foundation of the Year in 2012, and Susan was recognized in 2015 as Outstanding Professional Grantmaker at National Philanthropy Day Colorado.
Susan was appointed by the Governor to the Colorado Early Childhood Leadership Commission in 2013 and served as co-chair of the Commission from 2019 through 2022. She helped to preside over the creation of a new, cabinet-level agency for the state of Colorado and outlining a new learning and development program for all young children in the year before they enter kindergarten.
Susan was instrumental in the design and creation of the Buell Early Childhood Leadership Program and in the establishment of the related Buell Early Childhood Leaders Network. These two groups were created to nurture and build the leadership capacity of experienced and emerging leaders to create equity, opportunity, and educational excellence for all young children and their families in Colorado.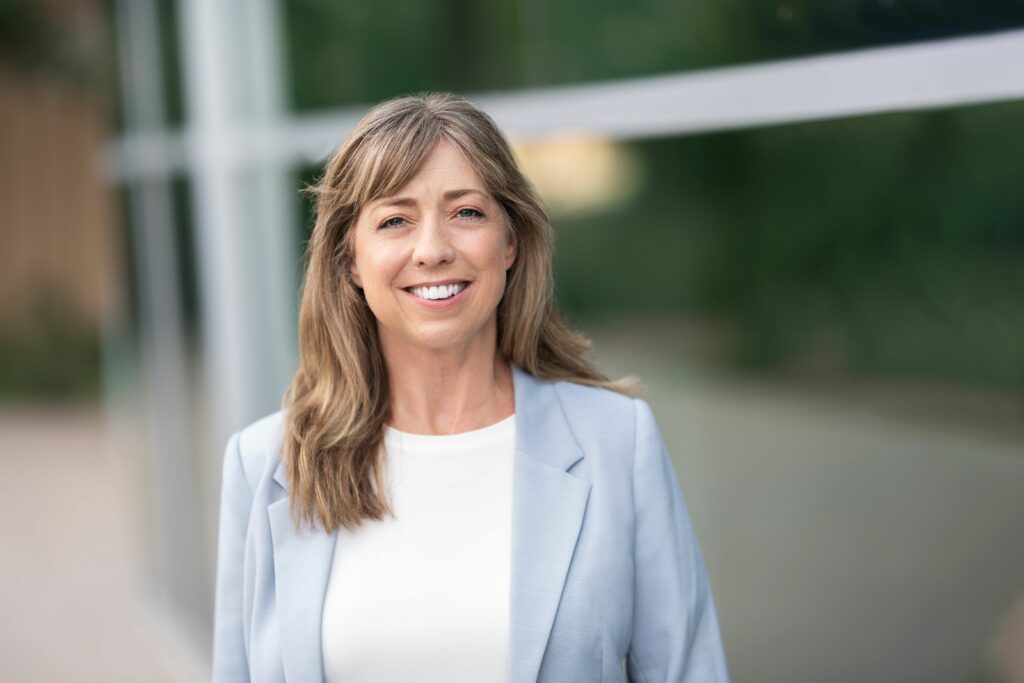 Mary Alice Cohen is the Deputy Executive Director of the Colorado Department of Early Childhood. Mary Alice oversees the administration of child-care licensing and subsidy programs, early childhood workforce, quality child care initiatives, universal preschool, early childhood workforce, early intervention, child maltreatment prevention, home visitation, and early childhood mental health programs. In her role, Mary Alice leads collaborative work that focuses on a whole-child, whole-family approach, ensuring all children are healthy, valued, and thriving, regardless of zip code, income, race, or ability. She has over 25 years of experience supporting young children and their families across multiple organizations, including the Department of Human Services, family resource centers, children's museums, and community colleges. Mary Alice will help launch the innovative work of the new Department of Early Childhood to ensure that all Coloradan children and families experience prosperity and well-being.
Collaboration Café: Professional Networks
Children and Teen Services (CATS) Interest Group: CATS provides a forum for all library staff who serve children and teens to share ideas while working together to fill the need of consistently providing excellent services to patrons from birth to 18 and their caregivers throughout Colorado.
 https://cal-webs.org/ Children_and_Teen_Services__CATS_Interest_Group
REFORMA: REFORMA is the national association to promote library and information services to Latinos and the Spanish speaking.  The Colorado Chapter supports the national organization's mission and works on matters of importance to Colorado's Latino/Hispanic communities.   www.reformacolorado.org/
Collaboration Café: Partner Organizations
Bright by Text– Helping all families give kids a bright beginning so they can grow into healthy, happy, and successful adults. Bright by Texts partners with pediatricians, libraries, and early childhood organizations to develop evidence-based, accessible content to equip families with tools and information. https://brightbytext.org/
Colorado Department of Early Childhood (CDEC)-Newly established in July 2022, CDEC is dedicated to ensuring a high quality and equitable early childhood system that supports the care, education and well-being of all Colorado's young children, their families and early childhood professionals in all settings. https://cdec.colorado.gov/
Colorado Department of Education (CDE)- As a dynamic service agency, CDE provides leadership, resources, support and accountability to the state's schools and libraries. The CDE has been charged with implementing the state READ Act, evidence-based reading instruction. https://readwithme.today/
Early Childhood Council Leadership Alliance (ECCLA)- As a collective voice and statewide hub, ECCLA leverages the expertise and network of Colorado's 34 Early Childhood Councils to advance shared outcomes for young children, families, and the early childhood workforce. https://ecclacolorado.org/
Dolly Parton's Imagination Library– By providing books every month at no cost to families, the Imagination Library increases childhood literacy rates, fosters a love of books, and promotes a culture of reading among all families in Colorado. www.imaginationlibrarycolorado.org/
LENA: a national nonprofit on a mission to transform children's futures through early talk technology and data-driven programs. LENA helps communities provide programs for parents and teachers to improve children's language environments. www.lena.org/
Parent Possible– Parent Possible seeks to inspire caregiver involvement, facilitate school readiness, and strengthen opportunities for children to achieve their full potential through programs such as Home Instruction for Parents of Preschool Youngsters (HIPPY) and Parents as Teachers (PAT), and Vroom.
www.parentpossible.org/
Vroom, translating the science behind the brain's executive functions into easy, actionable tips and messages. www.vroom.org/
Recommended Lodging
If you are traveling to Parker, CO, there are several hotel options within 3 miles of the Parker Library.
COVID-19 Precautions
By registering for this event, you acknowledge and understand all risks associated with possible exposure to and contraction of COVID-19. Despite reasonable precautions taken, CLEL cannot ensure that you will not be exposed to or contract COVID-19 as a result of participating in this event or related activities.
Masks will be optional but recommended during the event, in line with the current CDC and local health department guidelines. These requirements may change as health department guidelines change, or at the discretion of the organizers.
We ask that all attendees:
To only attend if you are up to date on your COVID vaccination. You are up to date with your COVID-19 vaccines when you have received all doses in the primary series and all boosters recommended for you, when eligible.
Do not attend if you have experienced any symptoms associated with COVID-19, which include fever, cough, and shortness of breath in the last 14 days.
Do not attend if you have tested positive for COVID and are not yet cleared as non-contagious.