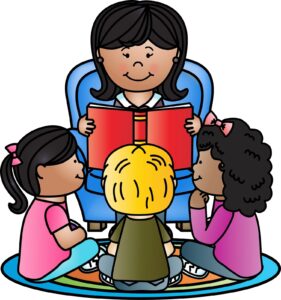 By Alberto Pellicer, Early Literacy Program Coordinator, Denver Public Library
Looking for ideas for your Spanish storytime? Let us help you with this blog post full of resources that will enrich your already awesome offerings to serve your diverse community.
If you clicked on this post to discover great books in Spanish, let me suggest the list put together by CLEL. Here you can find a wonderful list of recommendations, plus you can also suggest your favorite titles to support other storytime providers out there looking for engaging books in Spanish. Another useful list is the one put together by Denver Public Library staff every year. Their Best and Brightest event covers different genres and ages and it is already in its 10th year. The Read Aloud Program in Denver also has created a bookllist that includes activities and ideas to share hundreds of books in Spanish.
Once you have made that magic connection with families, you can also provide them with some tips to help that literacy development for the little ones. Colorin Colorado, the Spanish equivalent of Reading Rockets, has a comprehensive list of tips you can print in many languages besides Spanish that are also organized by age. If you are new to storytime in general, CLEL has created a skill builder section that covers different aspects of storytelling, from adult participation to group management.
Another excellent resource to provide ideas for families and caregivers is Earlier Is Easier, where they suggest different activities for different age groups that reinforce the practices of talking, playing, writing, singing, reading and laughing with the little ones. And talking about practices, Everychildreadytoread.org also has various videos in Spanish that go from teaching letters to stretching language. If you are new in the Early Learning world, I ran into a pretty complete entry in Jbrary while I was doing some research for this post. I especially like the list of webinars they listed for professionals interested in bilingualism. At the annual CLEL Conference you can also normally find some sessions on this topic. Another two excellent conference to attend with great Spanish sessions on Early Learning are the Rocky Mountain Early Childhood Conference and Reforma Colorado.
There is no successful storytime without music and movement. You might have heard about Storyblocks and its videos in multiple languages, where traditional rhymes and songs are included. For other original content in Spanish, I like to use popular musicians like Cantajuegos, Alina Celeste, Miliki and Jose Luis Orozco. Orozco has also published several books with lyrics and the stories behind the songs, which are always interesting. There are also libraries and librarians sharing their useful and effective videos like K Librarian, the Read Aloud Program in Denver, or the colleagues from King County and Washington County. (Thanks for the heads up, Jbrary!)
A personal favorite for songs, rhymes and stories is Babyradio, a radio station that you can find in many languages and that is specialized in younger audiences. The easiest way to listen to it is on the website (with many educational resources) or using Tunein. For Spanish, you can choose either Mexico or Spain and during the whole day they alternate short stories, jokes, songs, fairy tales and poetry.
As you can see, there are many resources out there that can help you with your Spanish storytimes. I hope this article helps you with your work and encourages you to continue serving the Spanish speaking community, or maybe to start a new program focused on that population. If you have any questions, want to suggest more resources, or need guidance starting a Spanish program, please feel free to email us.
Gracias