The CLEL Bell Picture Book Awards are seeking applicants for their next selection committee!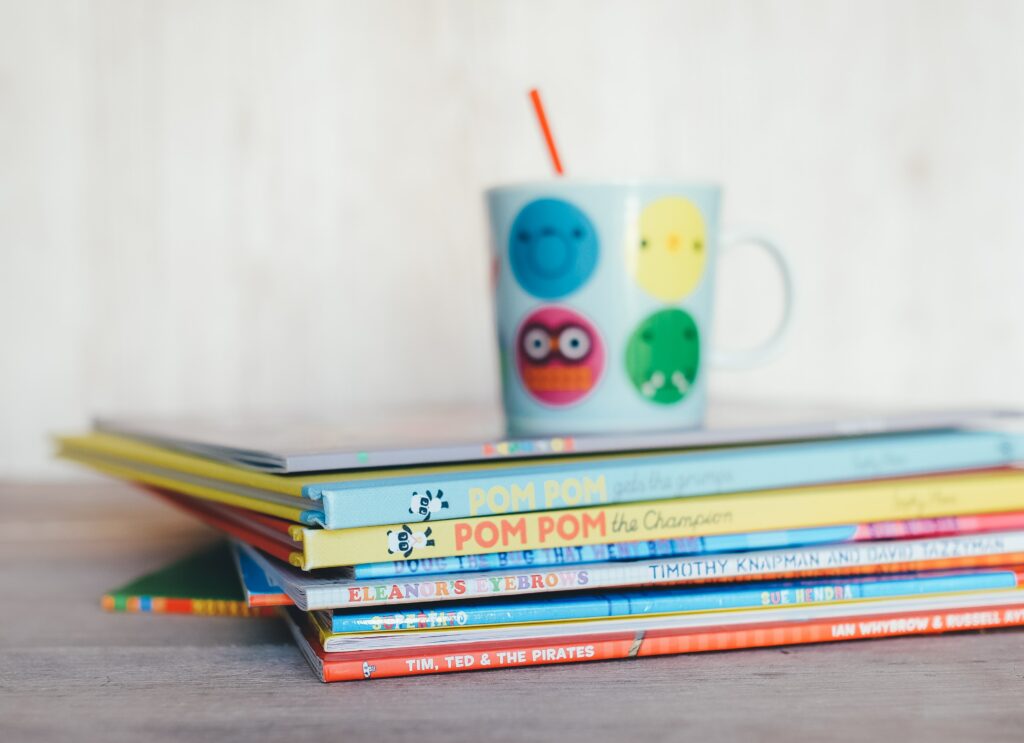 I have had the pleasure of serving on the CLEL Bells Award Selection Committee three times in the past 12 years. Each experience was a little bit different, depending on who was on the committee and what was happening in my library career, and each experience was informative, fun and had a bit of a learning curve! I got to work with a group of people that shared my passion about early literacy, learning, and who loved picture books and board books. I also had a chance to network and connect in a more personal way with people from around and outside Colorado!
When I served on the committee, each member chose to be on one of the five subcommittees that focused on the Every Child Ready to Read Five Early Literacy best practices: Read, Write, Sing, Talk, or Play. The committee members commit to reading as many picture books and board books newly published that year, in order to keep track of (and eventually nominate) books that best reflect Read, Write, Sing, Talk or Play best practices. We nominated books where we not only saw diversity but also adult interactions, modeling, and/or provided doors, windows and mirrors of children's experiences.
Even though at first the time commitment to read all these books seemed a bit daunting, I was able to find time to browse (and reread, if needed!) new book titles as I shelved or processed new books in the collection. I was able to use our borrowing system as well for titles that we might not have had in our library collection, and that was a huge help!
What I found most fun was sharing books I was excited about with others and talking about why I thought that book best exemplified the early literacy best practice. The conversations not only invigorated me to continue to search for the best of the best books, but also provided the excitement best shared with those who share the passion to serve young children and their families.
Please consider applying for this amazing opportunity to be on the 2023 CLEL Bells Selection Committee! Please note that this is a two-year term commitment. To apply, fill out the Google form application no later than Friday, April 1, 2022.
Feel free to reach out to any current CLEL Bell Award Selection Committee member, or to me, with any questions!